I tried book blogging before...it didn't work out. I ramble too much. Then last year I decided to post once a month with a small blurb about each book I read that month. It works better for me. So much so that I'm going to continue this year. You can click on any picture and it'll take you to the Goodreads page.
November was a much better month.
The Twilight Saga by Stephanie Meyer.
It's been 7 years since I originally read this series. I remember laying on my little boys floor reading while he played and staying up until all hours of the morning devouring each book. I read all four in four days. Since I've been in a book slump lately I thought "hey, why not go back to an old favorite?" So I did. I read a book a day on my vacation and I'm glad I did. It was like I never left the world of Forks.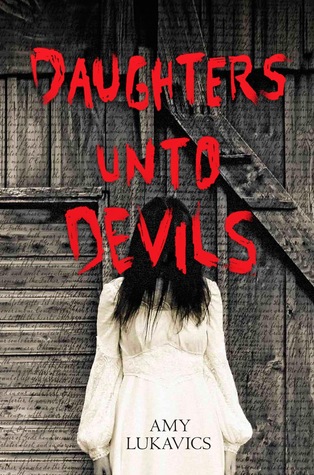 Daughters Unto Devils by Amy Lukavics
This was one crazy book. A friend likened it to a split between Little House on the Prairie and Stephen King. I've never read a S King novel but I can guarantee after this book I'm not sure I will! Talk about creepy! Though very intriguing. Good, spooky read.
The Hunger Games Trilogy by Suzanne Collins
Another re-read this month. I knew after re-watching the movies before the final Mockingjay I HAD to re-read the series. And I'm so glad I did.
Hello, Goodbye, and Everything In Between by Jennifer E. Smith
Cute, fun read. Not my favorite of hers but I enjoyed reading it.
Kissing Max Holden by Katy Upperman
I love love LOVED this book! I wish everyone could read it right now! I read it when it was up on Swoon Reads for comments and critiques before it was selected a winner! Soon to be published!