I tried book blogging before...it didn't work out. I ramble too much. Then last year I decided to post once a month with a small blurb about each book I read that month. It works better for me. So much so that I'm going to continue this year. You can click on any picture and it'll take you to the Goodreads page.
Finished 11 books this month. Brings by total to 38 for the year. Almost halfway to my goal.
I'll Meet You There by Heather Demetrios
Can I give this book 10 stars? Everyone keeps saying you will love this book! Well, I'm sitting here thinking "I love this book" with tears in my eyes. So amazing. Sky is such a badass MC. Mainly because she's so real. She's not perfect and doesn't always think things through but has such a big heart. And Josh, sweet, broken Josh. I just want to hug him. A must read for all.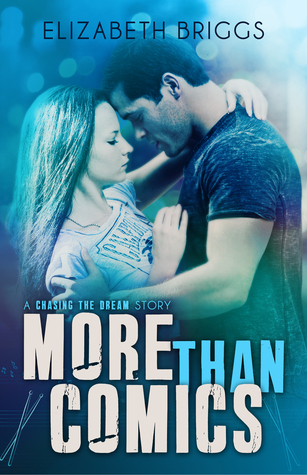 More Than Comics by Elizabeth Briggs
I am loving this series! I thought More Than Music was good but More Than Comics was even better!! You get the best of both worlds...a musician who is a comic book geek/artist...so we get to see concerts and backstage plus a little comic con and cosplay! And Hector and Tara were so much fun to watch as they struggled with their in person relationship. Can't wait to read the rest of the stories!
Cracked Up To Be by Courtney Summers
This was my first Courtney Summers book and I have to say I was hooked on her writing after the first few pages. I'm glad Katy Upperman insisted I read her books. I love that Parker is a complex main character. And that she's not perfect. At least not anymore. We know she went from being cheer captain to class drinker, but we don't know why. And in some ways I'm not sure she does either. We get glimpses here and there about what happened to make her change her ways until finally she opens up.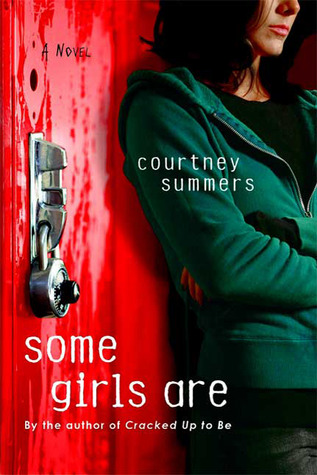 Some Girls Are by Courtney Summers
After reading All Cracked Up I wasn't sure how I'd feel about Some Girls Are. I really really enjoyed All Cracked Up so I thought it doesn't happen often the next book is just as good. But it was! In some ways better. Some Girls Are shows the worst parts of high school and doesn't sugar coat them. I was fortunate to go to a school that didn't have issues like the ones in this book. Sure, there was jealousy and cliques and such, but nothing to the extreme of these books. But that doesn't mean I don't think stuff like this went on. Still goes on. And in some ways worse. I love that these books take difficult issues and they don't sugar coat it. These are the types of books that can make someone say hey, this isn't right or I went through this. Things like that. These are why YA saves.
Night Beach by Kirsty Eagar
I'm still not sure how I feel about this book. It wasn't bad...it's just....different. It's hard to describe.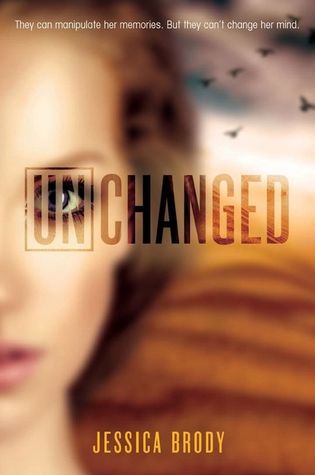 Unchanged by Jessica Brody
This is by far one of my favorite series ever. Jessica Brody did such an incredible job bringing us to the future and back. There was a split second where I almost freaked out, but I held it in. Incredible story well told.
Fall For Anything by Courtney Summers
I was anxious to read this novel knowing how many people loved it. Though it's not my favorite of hers, I really enjoyed it.
Shatter Me by Tahereh Mafi
I read this book when it first came out but had to do a reread because it's been so long and I wanted to finish the series.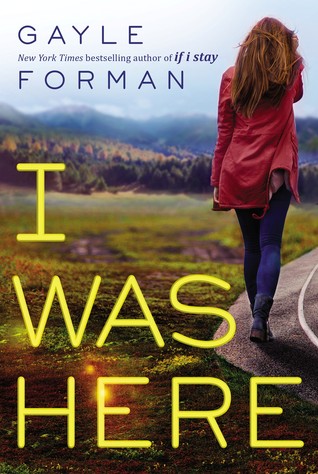 I Was Here by Gayle Forman
In many of the reviews I've read for this book the reader says they aren't sure how they feel about it or can't decide. And I get why. It's such a touchy subject that you don't want to rave and gush about it, yet the book was beautifully written so you can't put it down. Cody was such a strong main character. Sure, we saw her grieve and break down and basically almost give up. But in the end that's what makes us strong, letting people see the real us, not matter how bad it is. I applaud Gayle for taking a taboo topic and putting it out there in such a tactful way.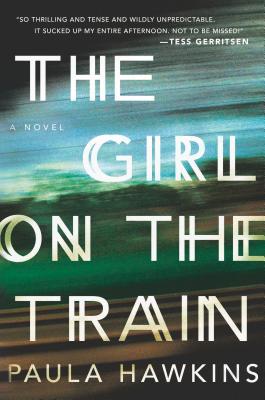 The Girl on the Train by Paula Hawkins
I am really loving books with twisty plots that I don't see coming! This one is no exception. The only thing I had issue with was keeping up with the dates. Remembering if I was reading current or past. Other than that I enjoyed it. Couldn't put it down, read it in a day.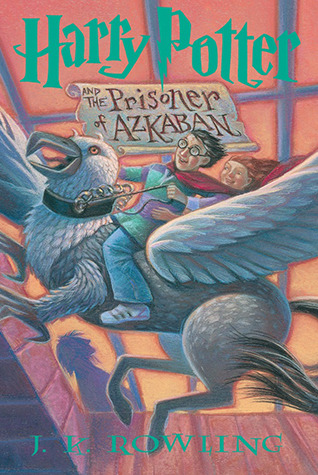 Harry Potter and the Prisoner of Azkaban
My favorite so far!