I've been thinking of a better way to come up with a way to keep track of all the books I've read this year and what I thought of them. Hope
Katy Upperman
doesn't mind I borrowed her idea! I finally went back and created a (short) blog post for each month this year showing which books I've read and briefly what I've thought about some of them. Going forward I'm going to try to do a small review of each book in one monthly post.
Started July off with a bang! I raced through 5 books in the first week. Finished off the month with eleven. I had just under a week toward the end but couldn't seem to focus on a book.
The first book I finished in July was That Summer by Sarah Dessen. This isn't my first Dessen book but it is her first book. It took me a few chapters to realize that no one was pulling out cell phones to text each other and I wondered why so I had to check the pub date. It was so weird to read a book that was published the year I started high school.
Of Poseidon and Of Triton were re-reads for me. I finally caved and decided to end the trilogy. Thought I didn't want to. It's a bitter sweet ending. Of Poseidon was the first book I've ever seen go from an idea to a first draft to a finished book. And now it's over.
I really enjoyed this book. I'm usually not a fan of love triangles but this Dahlia did it right. I swooned for both boys by the middle of the book and couldn't pick which one the MC should go for.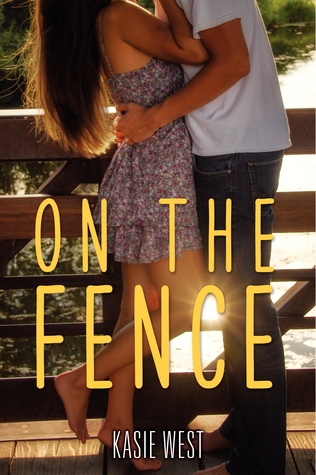 I read Kasie West's The Distance Between Us earlier this year and loved it. I was not disappointed by On The Fence. I love a good boy next door love interest and this one had me on the edge of my seat with the will they won't they.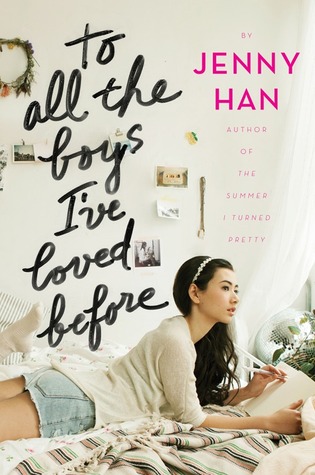 I won't say I loved this book right away. I picked it up a few months ago and couldn't get into it. I'm so glad I finally picked it back up. I got about a quarter of the way through it and did not want to put it down. Now I'm all Veruca Salt and I want it (PS I Still Love You) now.
I'm not sure how I feel about this book. To be honest, I was kind of bored and skimmed through the first two-thirds of the book. However, once it picked up, it was really entertaining. I'm not crazy about one of the characters who is the main focus in the next book, Blue Eyed Devil, but I've been told if I stick to the series my mind will change. We'll see.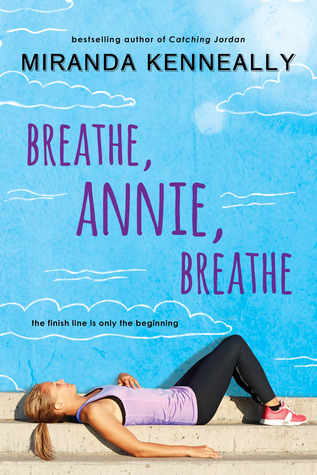 Miranda's done it again! I adore the Hundred Oaks series so much. I think one of my favorite things is seeing characters from the past books make appearances in the current book. This one took me a few chapters to get the feel of it and really get into it, but once I did I wanted more and more. And I also want to take up running. Now Breathe, Annie, Breathe is right up there as one of my favorites of the series. I think it beat out Racing Savannah and is tied with Things I Can't Forget. I'm already wishing it was next July so I can get my hands on Best Day Ever.
Band camp, flirting and Florida? Was this book made for me? It definitely brought back memories from high school. Jennifer captures the essence of teen angst so well. I can't wait for the rest of the superlative series. My only issue with this book was the cover. Once again, the characters on the cover are nothing like in the book.
This is my first 2 star rating ever. I wanted to like this book. But it threw me for a loop. It was kind of predictable and it read so 2007 it hurt my eyes. The first time I read TRL I had to stop and look at the publication date. And one thing like that would have been okay but it seemed that something like that, from a bands to myspace, was on almost every page. I get why some books do this (Eleanor & Park but it was supposed to be set in the 80s) but this book didn't need it. I almost wish I had read it back when it came out. I might have had a different review.