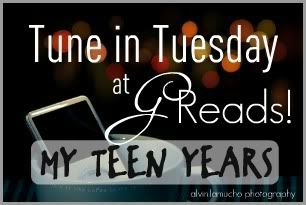 Tune In Tuesday is a fun weekly post hosted by Ginger at
GReads
. It's a great way to see what kind of music other people are loving right now. And we're back in a special edition month!
July (from G's blog)
- My Teen Years Special Edition: What were you listening to when you were a teenager? We all come from different decades, with different tunes. For this month, please pick some of your favorite songs that bring you back to those glorious teenage years!
I was a teen in the mid to late 90s. 90s alternative/grunge is still some of my all time favorite music (I adore the 90s alternative Pandora station). I'm posting music from 1996 (year I started HS) to 2000 (graduation). So last week my post posted without the videos, so I'm doing two in one. Last weeks was
1998.
Semisonic - Closing Time
Eve 6 - Inside Out
New Radicals - You Get What You Give
Eagle Eye Cherry - Save Tonight
Also...I DID NOT, DO NOT, WILL NOT like the Beastie Boys. ;)
And this week is 1999.
Lit - My Own Worst Enemy
Red Hot Chili Peppers - Scar Tissue
Dido - Here With Me
Korn - Freak On A Leash
Also...Dave Matthews Band (especially the song Crash)...do not like.