I tried book blogging before...it didn't work out. I ramble too much. Then last year I decided to post once a month with a small blurb about each book I read that month. It works better for me. So much so that I'm going to continue this year. You can click on any picture and it'll take you to the Goodreads page.
Get Even (Don't Get Mad #1) by Gretchen McNeil
| | |
| --- | --- |
| | I'm not sure why more people aren't talking about this book! It's like Pretty Little Liars but it doesn't go on for 100 years (Don't get me wrong, I love PLL, but I stopped after book 8. I still adore the show). It's sassy and quirky and has a great mystery plot that I can't even begin to figure out. |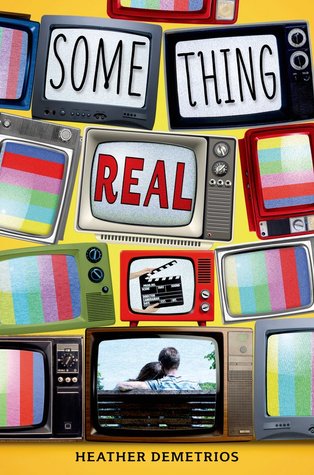 Something Real by Heather Demetrios
I wasn't so sure if I'd like this book based on the premise but once I read (and loved) I'll Meet You There I knew I had to give it a chance. And I am 100% grateful I did. I adored it. The characters and relationships were real and, though not always likeable, understandable. Chloe (Bonnie) is now one of my favorite female MCs. She's far from perfect but she's perfectly written. Her flaws are what make her so great. And I loved so much of the supporting cast; Patrick, Benny, Matt (best boyfriend EVER), Tess and Mer. Even Lexie (so much so I can't wait to read her story). It's also a book that makes you stop and take a good long look at things in our society. How real is reality TV? How much good does it do anyone compared to the damage it does we don't see. If you're on the fence about this one hop on over and give it a go! A must read.
Get Dirty (Don't Get Mad #2) by Gretchen McNeil
Another amazing book from Gretchen McNeil! And another one that kept me on my toes.

I had no idea how this series was going to end. I'm not even sure I came close. And that's what makes such an awesome thriller.
The Summer of Chasing Mermaids by Sarah Ockler
I don't even know where to begin. I didn't expect to love this book as much as I did. I honestly don't know why I went in feeling that way. Maybe because it completely enveloped me. Elyse's story about voice -actual and metaphorical- really stuck with me. How she stood up for what she believed in and didn't give up. Not on herself or her friends.

Her friends - the majority of the side characters. Christian, Sebastian, Kirby, Vanessa...all incredible characters bringing their own flavor to the mix.

And the scenery - from the sea to the Pacific Northwest and all the way down to T&T, the details were amazing.

Basically the only thing I didn't love about the book was it ended.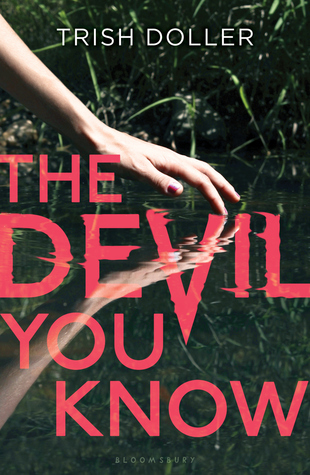 The Devil You Know by Trish Doller
Such a chilling read. It makes you stop and think about the people you know. Or don't. It's too hard to say anything about the book for fear of giving anything away. But I will say it is well worth a read.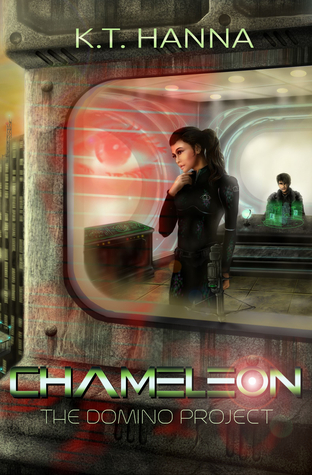 Chameleon by K.T. Hanna
First a warning...this isn't a typical Mandie book. There isn't romance or kissing or even happily ever after. I just want to make readers aware of that first. I knew this going in (I was lucky enough to get an early e-book copy) and yet I still loved this book.

If you're a fan of sci-fi you'll enjoy Sai's thrilling ride as her psionic powers awaken and she trains to learn to control them. The characters she meets on her journey (humans, some with psionic powers, and Dominos (alien-parasite and psionic hybrids) help create a whole new world to get lost in.

K.T. does a great job of mixing whit, snark and sci-fi together that you can't help but enjoy this book.